jood
What I really want is a shirt that has some decorations on it, but I just can't find what I'm looking for.
I want something specific. I want it to look like I have some filigree bolt mountings riveted to my chest, but they should be kind of sparkly. And I want them connected to each other with a few strands of sparkly chain-like stuff, to accentuate the shape of nothing in particular. It shouldn't accent my shoulders or my boobies, my cleavage or even the neckline. Just kind of string up some stuff randomly. It'll look fine. Ideally I'd like it to contrast against a cheap jersey t-shirt in aqua, or to just disappear entirely against black.
I'd really like it if I could look like I'd just ran into a glue-covered findings cart.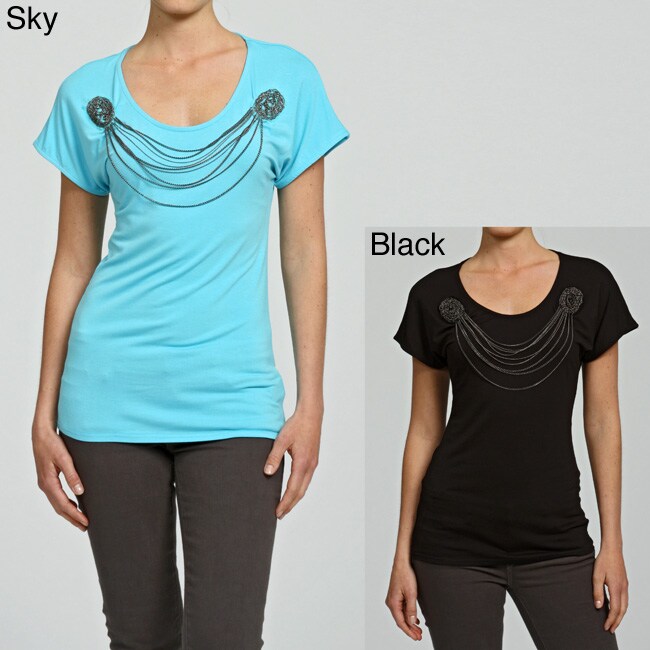 Oh, thanks, that's terrific. Just what I had in mind. But I think I'll wait until it goes
on sale
.